Nikls "One CALL" Property Services
Nikls "One CALL" Property Services has been providing building and shopping plaza maintenance services to professional property managers since 1994. Our growth and diversification has enabled us to retain expertise, knowledge and the right equipment to handle the day to day operational tasks of property maintenance and emergency response.
Best Services for Property Managers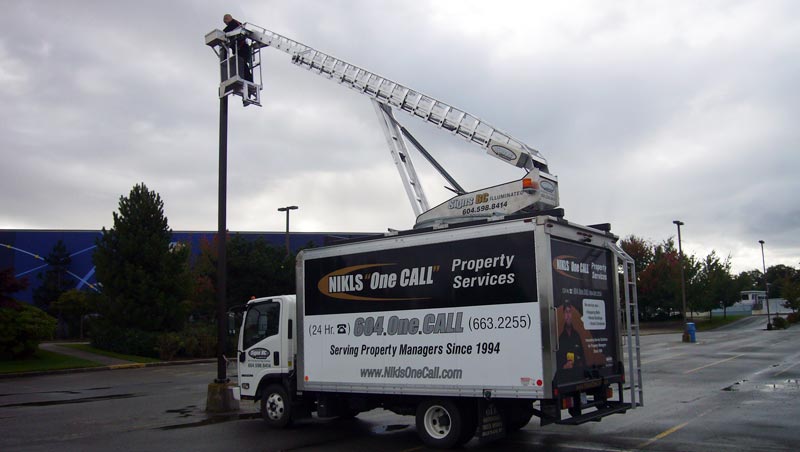 Our unique One CALL service allows you to make One CALL to obtain services such as lot maintenance, electrical repair, infrared inspections, security enhancement, locksmithing, plumbing, flood restoration, concrete repair, asphalt/interlocking paver repair, welding & metal fabrication, overhead gate maintenance, carpentry, painting/drywalling, various minor repairs, parking lot line painting and sign services (Signs BC is our sister company). Coordination of work and liaison with onsite contractors is made easy with our One CALL service and ensures that emergency response and on call services are dispatched promptly, with improved response to your sites.
Equipment & Staffing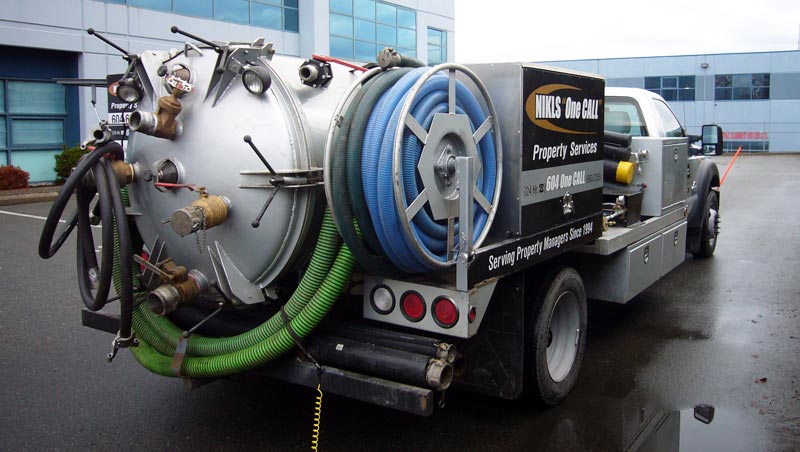 Most of our services are performed by our qualified in-house staff of over thirty personnel and at times sub-contracted out to our preferred contractors (or yours) when specific expertise is required; all while under our supervision. We own a fabrication facility and are equipped with the latest tools and equipment to perform quality work. Just to list a few: Mobile Locksmithing Van, 48ft reach Bucket Truck stocked for Exterior Lighting Repair, 36ft reach Bucket Truck for accessing tighter areas, 46ft reach Portable Man-Lift, Pump Truck, Hydro-Flusher, Drain Inspection Cameras, Line and Pipe Locator, Confined Space Equipment, Mobile Welder, Electric Auger, Concrete Grinders, Concrete Cutting and Coring Equipment, Lathe, Milling Machine, CNC Router / Laser, Wide Format Printer, Infrared Camera, Water Extractors, Hot and Cold Water Cleaning Machines and more.
"One Call" Featured Services
Commercial Property Supplies
Come by our showroom …
BC Site Service is our store where we stock various products required in commercial and residential buildings which are not available in local hardware stores. This store is serving Property Managers, Caretakers, and other contractors working on your buildings.
Property Managers in the Vancouver Lower Mainland can purchase online and we will verify your order and invoice your account. If you need installation or are looking for a product you don't see on our website, just let us know. We're happy to be of service.
Signage Solutions for Property Management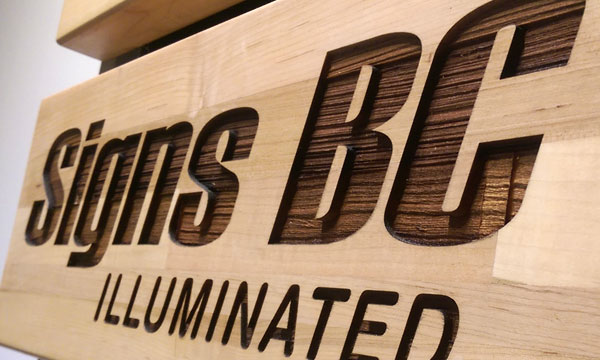 Our sister company, Signs BC Illuminated, is a full service sign solution. Offering a wide range of products and services that cater mainly to property management companies. When you need sign installation, we will send you one of our experienced in-house installers, or alternately we can ship signs inexpensively to your office or directly to your Building Manager.
We have the experience to provide the sign solutions that Property Managers require to serve their commercial clients, quickly and effectively. When you're not sure about what you need, give us a call. We will bring you proven solutions.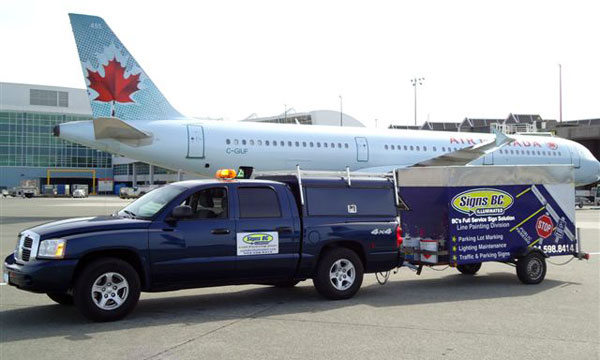 A few of our products and services are as follows:
Plastic, Wood & Aluminum Signs
Laser Engraved Door Signs and Name Plates
Graffiti Proof Signs
Parking Passes
Custom Plaques
Banners
LED Message Displays
Illuminated Cabinets and Freestanding Pylon Signs
New Directories and Wayfinding Signs
Directory Updates
Line Painting and Stenciling
Sign Service, Installation and Repairs
Our Mission
It is our objective to take on the operational challenges of a property manager's portfolio to free their time to deal with other property management issues.
For example, One Call to our 24 hour service number will dispatch necessary trades such as a locksmith, plumber, and cleanup crew to handle an emergency flood, whether it's 2:00 PM or 2:00 AM, just by making One Call.
We welcome the opportunity to review our services with you to start saving you time while simplifying your workload
Featured Clients Include …
Aquilini Properties
Allied Properties REIT
Anthem Properties Group
Arcturus Realty
Ascent Real Estate Management
Associa British Columbia
Avison Young Property Management
AWM-Alliance Real Estate Group Ltd.
B.C. Nurses Union
Bayside Property Services
Baywest Property Management
BC Housing
Beedie Construction Ltd.
Bentall Kennedy (Canada) LP
Boffo Developments Ltd.
Brightside Community Homes
Brookfield Global Integrated Solutions
Calibro Properties Ltd.
Canada Border Services Agency
Canada HBS Honeywell Intl
Canada Revenue Agency
Canadian Food Inspection Agency
Canadian Tire
Canreal Management Corporation
Castle Management
Century 21 Prudential Estates
Choice Properties Limited Partnership
Citybase Management
Colliers International
Colyvan Pacific Property Management
Concert Properties
Concord Pacific Development Inc.
Condex Property Management Ltd.
CREIT Management
Davin Management
Dayhu Group of Companies
Dorset Realty Group
Dwell Property Management
Environment Canada
Epic Investment Services
Executive Group of Companies
Falcon Homes
Family Services of Greater Vancouver
FCB Management
First Capital Realty
FirstService Residential
Fisheries and Oceans Canada
Fortis BC
Gateway Property Management
Gulf Pacific Group
GWL Realty Advisors
Hathstauwk Property Managers
Hilton Industrial Design
HootSuite Media, Inc.
Hugh & McKinnon Realty
Hunter McLeod Realty Corp.
Icon Property Advisors Ltd.
Insurance Corp of British Columbia
Kazawest Property Management
Korecki Real Estate Management
Kyle Properties Ltd.
LifeLabs
Loblaws Properties West
Low Tide Properties
MacDonald Realty
Madison Pacific Management
Martello Property Services
Mosaic Homes
NAI Commercial
Narland Management
Northwest Strata Management
ONNI GROUP
Oxford Properties
Pacific Quorum Properties
Pacifica First Management
Paragon Realty
Peak Property Management
Pennyfarthing Management Corp.
Peterson Commercial Property Management
Porte Realty
Premier Strata Services Inc.
Profile Properties
Prospero International Realty
Prudential United Realty
Public Works and Gov. Service Canada
Purolator Inc.
Quadreal Property Group
Quay Pacific Property Management
Rancho Management
RCMP – Asset Management
RDG Properties Inc.
RE/MAX Property Management Services
Real Estate Board of Vancouver
Richview Management
SDM Realty Advisors Ltd.
SNC Lavalin O&M
Sterling Property Management
Strataco Management
Stratawest Management
Success Affordable Housing Society
Taurus Commercial Real Estate Services
The Cadillac Fairview Corporation Limited
The Gulf Pacific Group
The Wynford Group
Touchstone Property Management
TPMG Capital
Transpacific Realty Advisors
Tribe Management
Triovest Realty Advisors
Vancity
Warrington PCI Management
Wesgroup Properties
Contact Us Today
604 "One CALL" (604-663-2255)