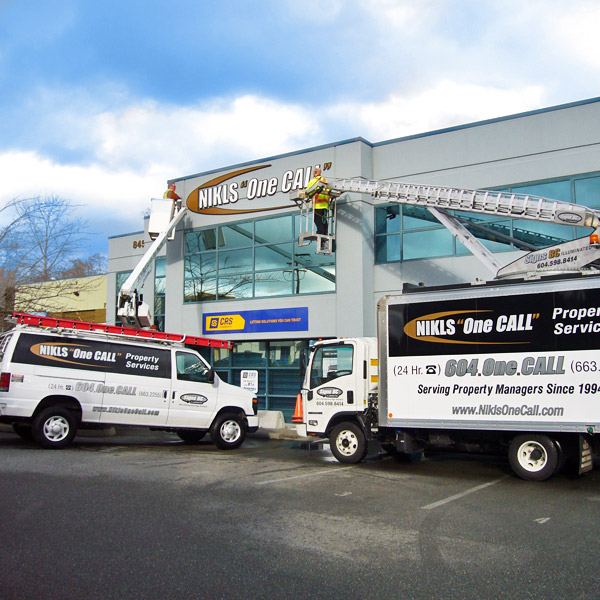 Our trucks are fully stocked from our warehouse with all the lamps, ballasts and electrical supplies needed to take care of your properties.
We are ready to service your parking lot and building lighting with our 48 foot reach bucket truck. And for large sign boxes or pylon sign service that requires two bucket trucks, our technicians are equipped and experienced to take care of your more complex repairs.
Contact us today for all your property's electrical maintenance and repair needs, including:
24/7 Emergency Service
Lighting and Illuminated Sign Service
Electrical Troubleshooting and Repair
Electrical Services Available
Electrical Troubleshooting and Repair
As a service company, troubleshooting is something we do a lot of and it's one of our specialties. Some of the common electrical problems we run into, identify, and correct include:
Short circuits caused by wiring issues, water ingress, or faulty components
Sporadic electrical brownouts caused by faulty equipment
Power loss in lighting, plugs, and other fixtures
Vandalism or copper wire theft causing loss of service / electrical hazard
Biennial (Every 2 Years) Infrared Surveys
Infrared scanning of building electrical components will identify hot spots that can cause a number of problems. Regular infrared inspections help you …
Lower building insurance costs
Prevent electrical service shutdowns
Prevent electrical fires
Electrical Operating Permits
Electrical Operating Permits are required for commercial and multi-tenant residential and office properties to meet regulatory requirements throughout BC.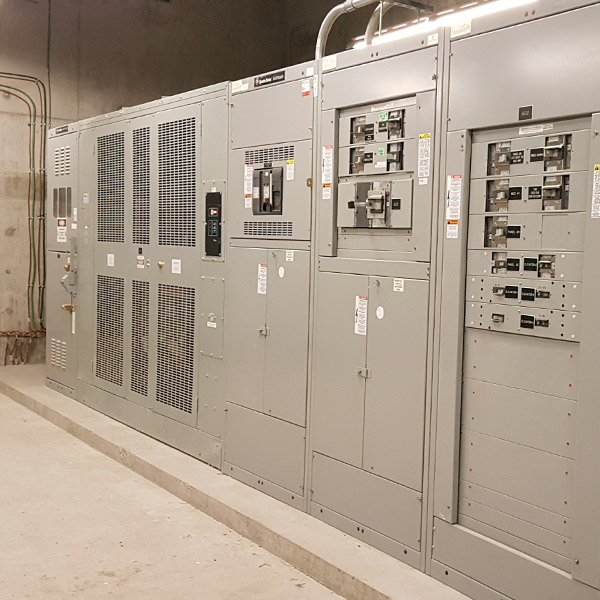 Electrical Vault and Transformer Cleaning
Cleaning of electrical vaults and transformers is an important maintenance task. Cleaning must be done by trained journeymen electricians and may require a building shutdown or partial shutdown of electrical service.
Cleaning frequency should be done every 3 years to meet safety compliance standards. Vault and transformer cleaning helps to extend the life of your electrical equipment as well as ensuring it is operating safely.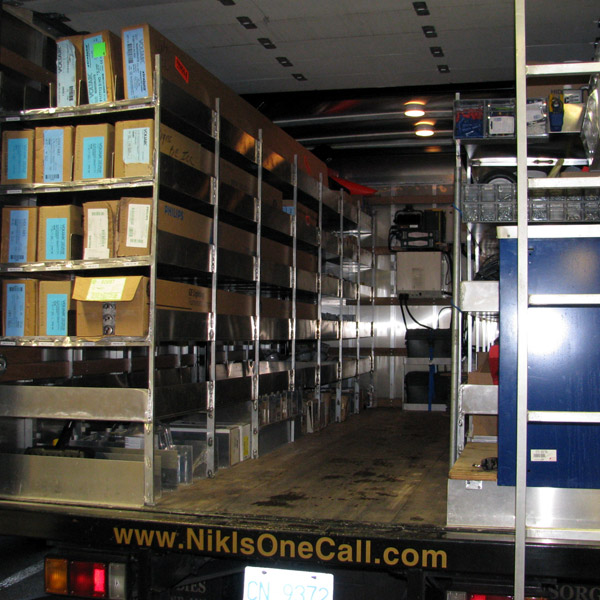 Exterior and Interior Lighting
Wallpacks, awning lights, fluorescent, MH (metal halide), HPS (high pressure sodium), and LED. We service all your lamps, ballasts, lenses, fixtures, and lighting controls such as motion detectors, timers and photocells.
Our service trucks are like mobile lighting warehouses, carrying the most common lamps and ballasts to promote fast and efficient service.
Parking Lot Pole Lighting
Servicing lamps and ballasts
Replacing or upgrading fixtures to LED
Replacement of rusted or damaged light poles
Illuminated Signs and Pylon Signs
Complete repair services for sign lighting, sign boxes, and sign faces, including neon signs and their high voltage transformers. We carry a complete stock of lamps, ballasts, and common fixture parts and sign parts on our trucks.
Upgrade sign lighting to power efficient LED
Repair or replace damaged sign box framing
Complete vinyl sign graphics
Quarterly Lighting Maintenance
Call us to put your property on a regular quarterly lighting maintenance schedule. We conduct a complete lighting checkup at your properties and service the common area lighting as needed.