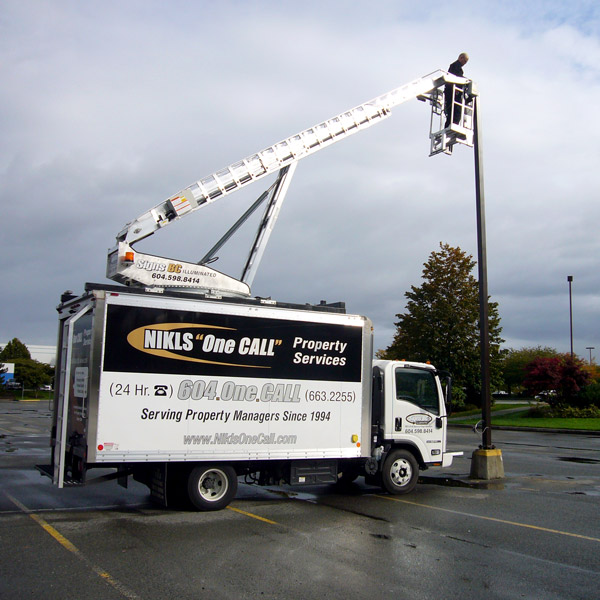 Nikls One Call is well equipped to service your parking lot light standards with our 38 ft and 48 ft reach bucket trucks.
Maintenance and repair services we offer for your parking lot pole lights includes:
Replacing burnt out lamps and ballasts
Replacing or upgrading fixtures to LED
Sealing fixtures when possible to stop water ingress
Secure hand-hole covers to prevent unauthorized electricity usage or copper theft
Installing bird spikes atop light fixtures
Washing & painting poles, fixtures, and concrete bases
Replacement of rusted or damaged light poles
We can also service all your exterior and common area lighting as part of a quarterly lighting maintenance program.
Replacing a Damaged Pole Light
Pole lights are commonly damaged in a couple different ways. Sometimes they are simply hit by a vehicle. They can also become structurally unsafe due to rust and corrosion, which happens especially when water gets inside the pole.
Nikls One Call has the multi-trade capability to make all your lighting repairs, and even replace a damaged light pole. Here is a step-by-step look at that process …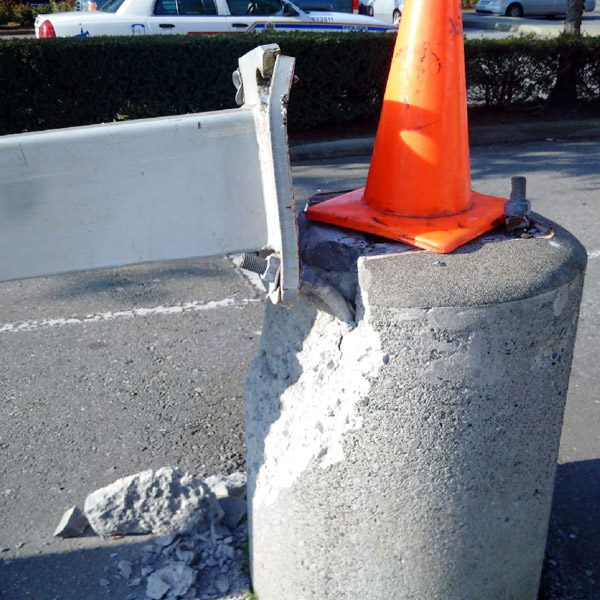 Step 1. Assess the Damage and Make Safe
In this example, a 40 ft light pole was hit by a large truck, causing it to come crashing down. Luckily no one was hurt. The pole, light fixtures, and base all need to be replaced.
The first step is to block off the area of the fallen pole and make it electrically safe. Next we record all the specifications for the needed replacement components. Finally, we remove the pole and fixtures and take for proper disposal.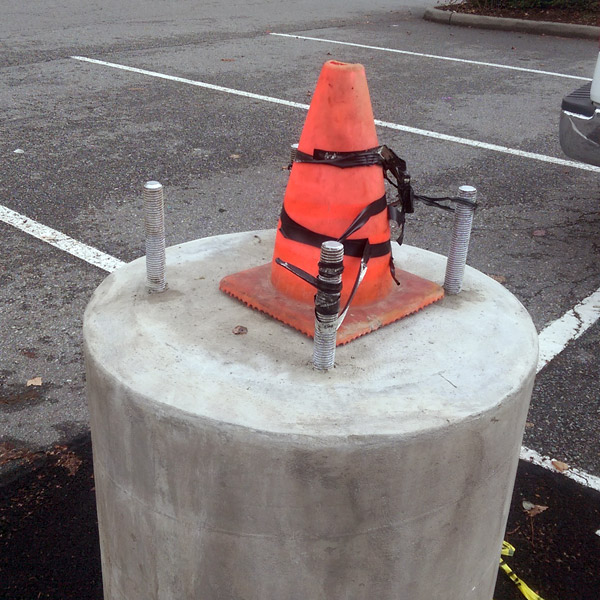 Step 2. Build a New Concrete Base
We saw-cut the asphalt around the original base to remove it completely and form a stable new base containing electrical conduit with the wiring, and the structural pole anchor bolts.
Once the concrete base is finished, the area around it is back-filled and repaved.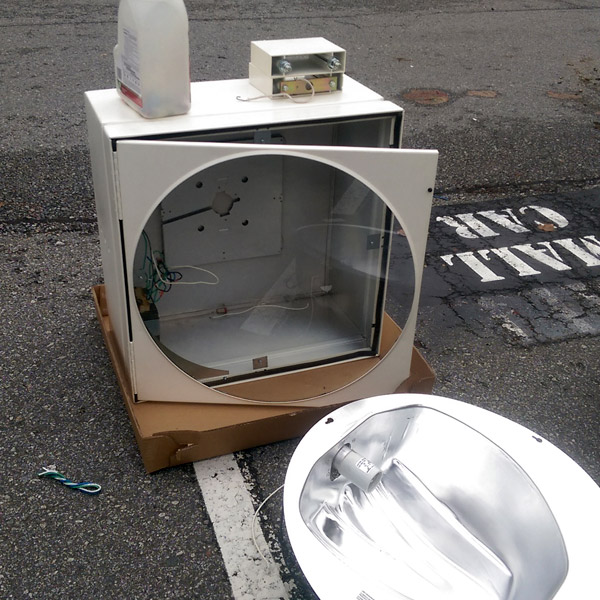 Step 3. Assembly and Wiring
The light fixtures, fixture brackets, and pole are assembled and wired together.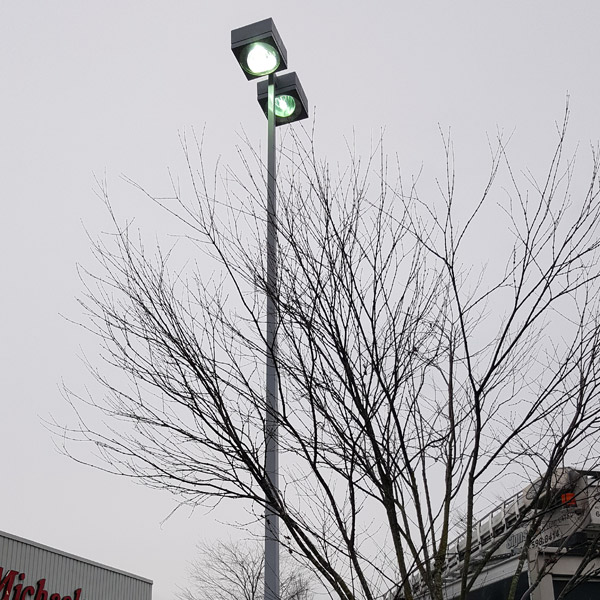 Step 4. Final Installation
The final pole assembly is lifted into place with a crane truck. The light pole is bolted to the concrete base using the anchor hardware, and adjusted to make level vertically.
Final wiring connections are made, and the lights are energized to test operation.