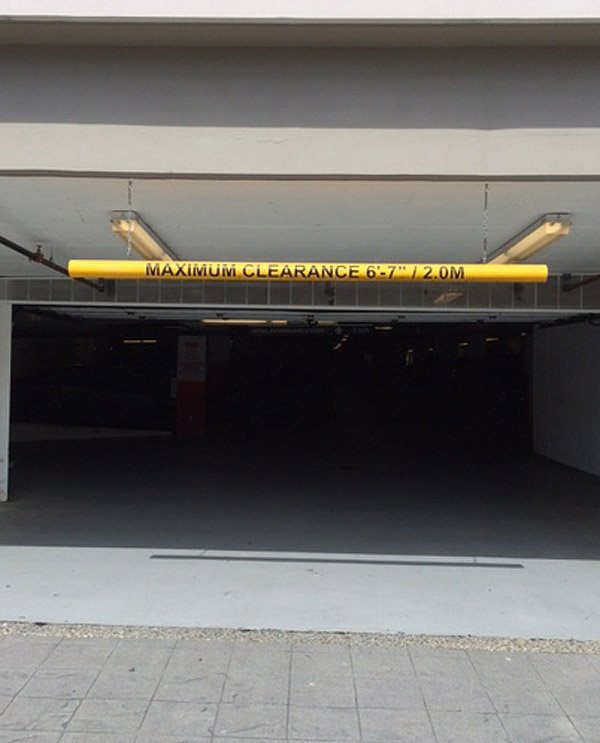 Max Clearance Bars
Maximum clearance bars are made of schedule 40 PVC piping with safety yellow and black graphics for high visibility.
Bars are designed to hang down from a soffit, garage entrance, or a frame that spans the driveway. They are installed using chain and commercial sign brackets, and are designed to swing if hit at low speeds to alert the driver that their vehicle is too high.
They should  be installed so the bottom of the bar is at the height noted on the bar.
Max Clearance Signs
Maximum clearance signs are made of alupanel with bright black and yellow vinyl graphics showing the clearance available in imperial and metric.
This type of max clearance sign is typically mounted directly on the building in front of an entrance. They can also be mounted on custom steel or aluminum frames anchored to a soffit or overhang.
Maximum Clearance Signs