Nikls One Call fabricates and installs a number of security enhancements for steel and glass/aluminum doors to help secure your property.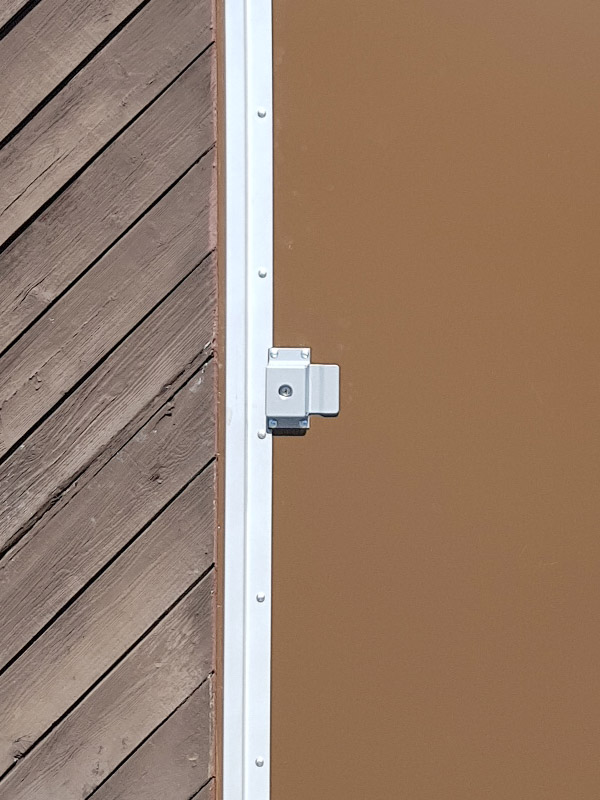 Deadbolt, Knob, and Lever Handle Guards
After the point where the lock latch crosses from the door to the frame, the next part of a door that is most vulnerable and is attacked with brute force during a break-in the door handle or lock itself.
Nikls One Call has a variety of guards that can be installed with carriage bolts right through the door for maximum security. Some of the guards we supply and install include:
Door knob guards
Lever handle guards
Deadbolt cylinder guards
Mortise lock guards (for glass/aluminum doors)
Mortise cylinder rings
Flat cover plates for exit-only doors
Having guards over these critical areas offers an extra amount of protection to your doors, requiring much more work to breach than an unprotected lockset.
Window Security Grills for Doors
Stairwell, hallway, and vestibule doors often contain windows made of GPW (Georgian Polish Wire) glass. This glass is meant to guard against fire rather then break-ins and so it offers a prime opportunity for thieves to break-in to a door such as a fire exit.
We fabricate steel security grills made of all welded steel frames and perforated steel sheeting to retain visibility. These window guards are installed with carriage bolts through the door.
Standard finish is silver/grey powder coating. Custom colours are also available.
Small 13″ x 28″ for narrow vertical windows
Large 30″ x 38″ for large panel-size windows
Custom sizes are also available
Security grills can also be fabricated to add additional security to things like louvered door vents, and even wall openings or ventilation access points that could use additional security.
Heavy Duty Reinforced Steel Doors
For additional forced-entry protection for secure facilities, we can also provide you with heavy duty steel doors in standard or custom sizes. Features include:
16 Gauge (1/16″) thick steel
Reinforcing vertical ribs inside from top to bottom
Optional full length heavy duty continuous hinges
These doors can also be outfitted with all our other security upgrades such anti-pry astragals, lock guards, window guards, welded seams, heavy duty slide bolts or octopods, and much more.